You've got all the rooms you need but it's the room you want – a place where you can relax, away from the day to day – that's proving elusive. Take your cue from the owner of this Sydney property, who took a part of her redundant garage space and turned surplus into special.
After working extensively on the house's library, bedrooms and living rooms Groth & Sons where given carte blanche when it came to creating the retreat. And it took more than a few loose cushions and a throw rug to achieve such a cosy atmosphere.
Groth and sons were asked to enclose the area so it could function as a room, but in the context of its outdoor environment. This transitional space that serves as an entry point to the main house was transformed by building an entablature in marine plywood finished in bronze with a Florentine patina.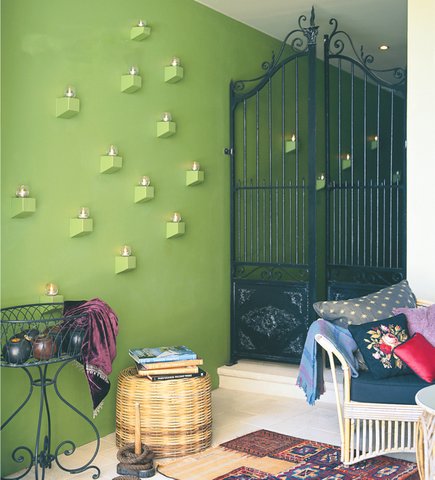 The use of large mirrored panels with over hanging drapes gives the illusion of magnified space but also brings in natural light and echoes the visual impact of the garden.  Corbels were added to the walls to add interest to the otherwise flat surfaces running in a wave pattern down the passageway to draw you through this transitional zone.  Tea light holders sit atop causing a wonderful theatrical evening effect.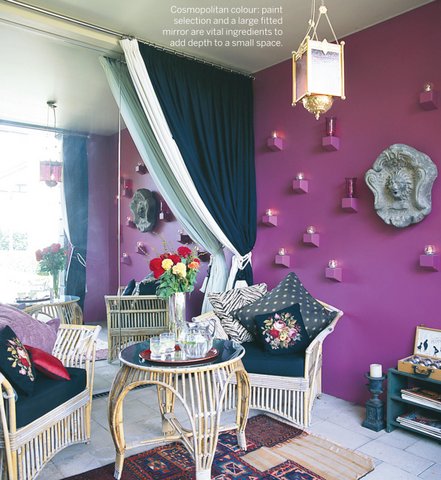 The original front door was discarded and replaced with a Bronzed version which sits in its own portico and entablature creating rather a grand entrance, which entices the visitor and gives them a taste of what's to come- the start of a wonderful visual journey.