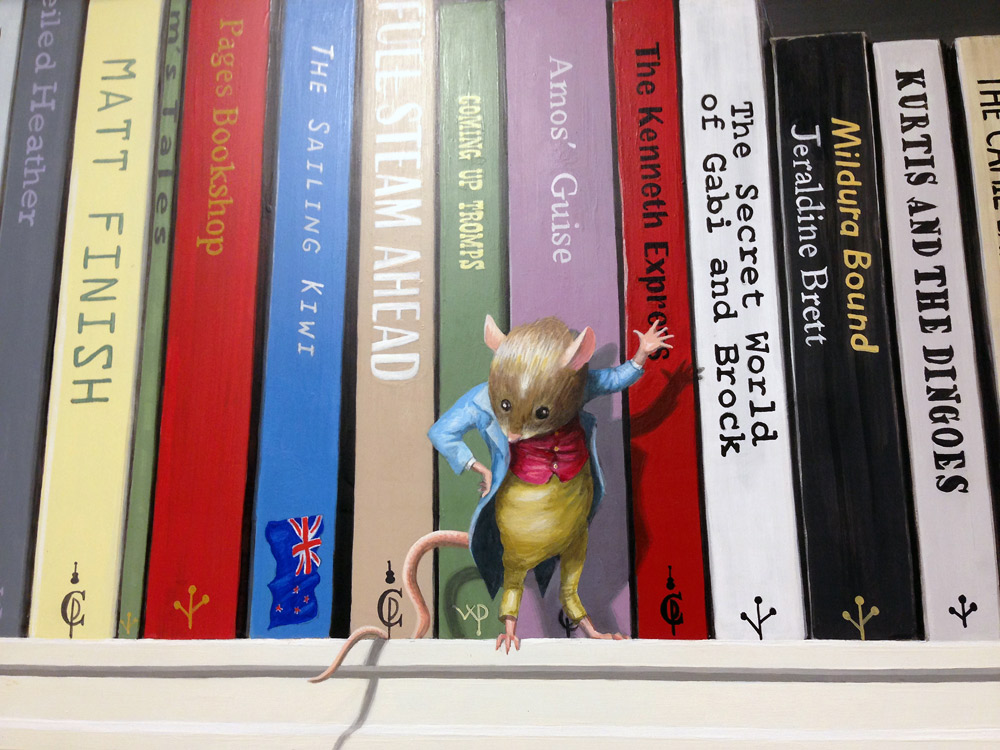 The latest finished project from Groth & Sons is a fifty eight square meter space functioning as a residential library and  music room, complete with a Secret door, but please don't tell everybody, after all, it is secret……. well at least the door is.
Custom Design & Cabinetry
Groth & Sons, the Sydney custom cabinetry specialists in home library design, have completed a number of secret doors over the years; the latest one allows access to a walk-in file storage system, through custom built bookcases, accommodating literally thousands of documents in a very organized and readily accessible fashion. A secret door might not be the cheapest investment and you may very well ask 'Why go to all that trouble and expense, when nobody knows it's there?", a valid point when you consider that we live in a world where unnoticeable interiors aren't exactly all the rage and the clients need for –more bang for their buck is often on the agenda. So what is the allure of a secret door? Well firstly if you think that a secret doors' sole purpose is one of concealment you would be very much mistaken, we are not talking about the residence of Bruce Wayne, alias Batman, where unqualified privacy is key in regards to the suppression of the Bat Cave.
Yes there is a component of camouflage and very much an element of theatre, but a secret door also allows a client to indulge in something very special. This can be achieved in a number of ways; probably the most profound is through the use of a Tromp l'oeil. French for "deceive the eye", Tromp l'oeil is an art technique that uses realistic imagery to create an optical illusion. Through the use of tromp l'oeil there is a wonderful opportunity to parade a reflection of their character, a guise if you like. It need not be this involved, but given the opportunity clients often reach for that personal touch creating an artwork that offers a glimpse into their inner thoughts, a snapshot into their persona. Employed correctly, this idiosyncratic, yet fun design element can arouse the senses and impart comfort, summoning an emotional response whilst creating a very special narrative to an interior space. Using this technique we can display a customer's favorite artefacts or a collection of their most treasured possessions. It may also involve the use of puns in the titles of book spines; maybe it's the inclusion of family crests or initials.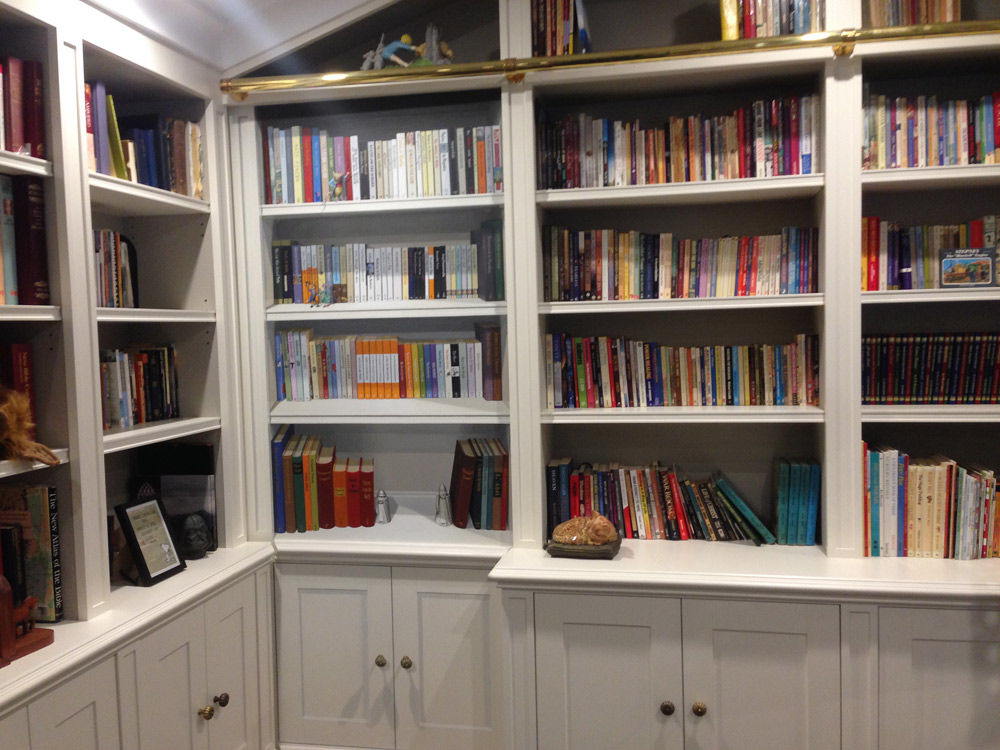 The tromp l'oeil at top of page is intricately painted with book spines carrying fictitious titles, playing on words to create a very personal creation. A bespoke piece of fine art which can be very much appreciated by all but very much treasured by the patrons that commissioned it. Tailored artworks bring joy at every viewing and can include witticisms and treasured child hood memories which are charming and evoke an emotive reaction.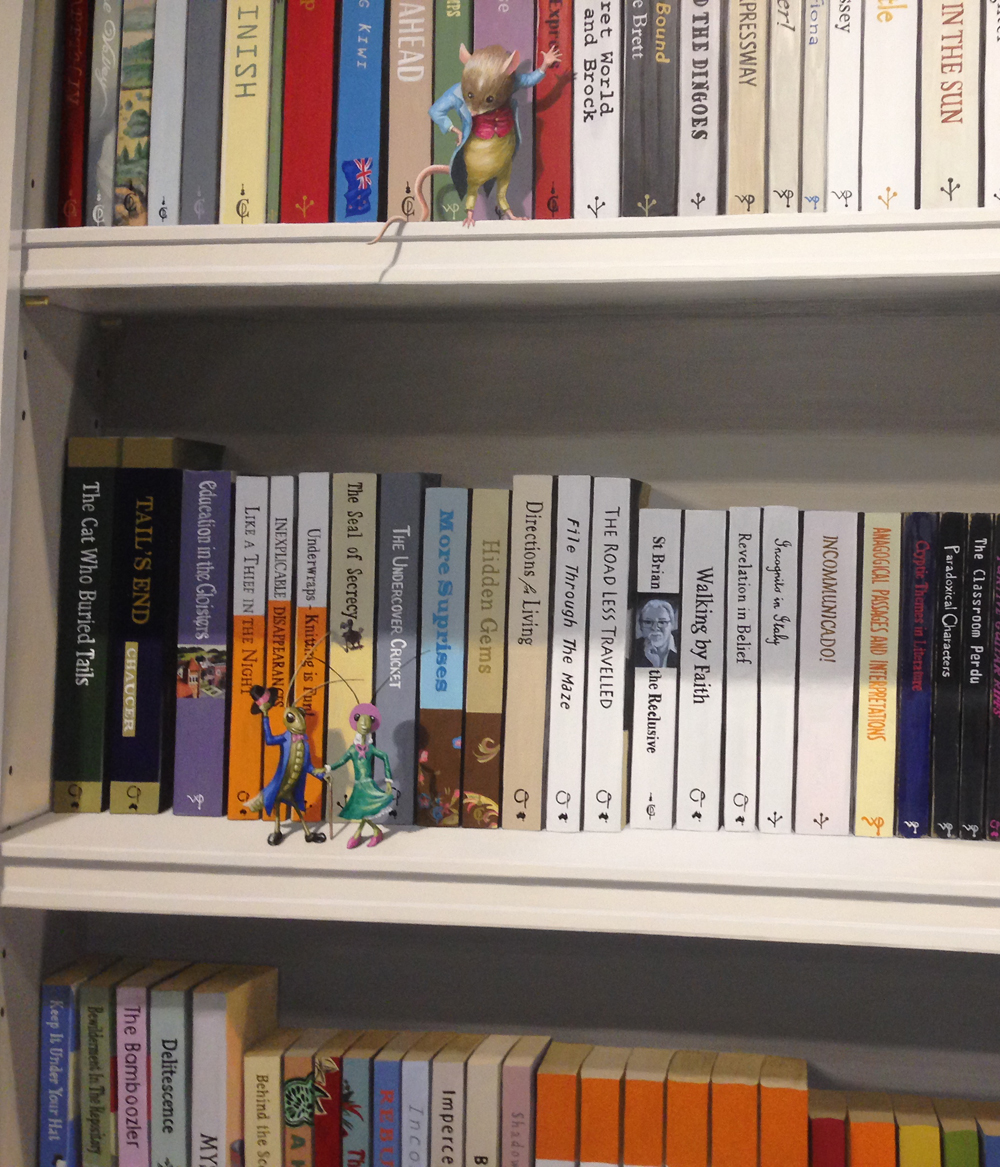 In the picture above, a rather friendly, and well dressed, mouse waves to a couple of crickets on the shelf below. To the right of the crickets is a small portrait of the artworks patron and numerous books have puns in their titles, in particular, expressing the owner's fondness for cats.
Groth & Sons employs the talents of a very gifted fine artist who can bring your dreams to reality. The process requires the cooperation of artist, designer, cabinet maker and client, like much collaboration the end result can be a greater result than the sum of the parts thus providing a very special journey.